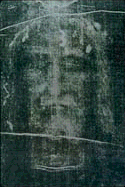 It's a good Friday
I think it's been a productful day. I posted new blog material. I got all my bills done and mailed off my taxes etc. with 5 bucks to spare. Came home sprayed weeds and used the blower to blow away the dust and debris. Doesn't sound like much but my hands arms and legs are wobbling like rubber right now. So I celebrate with a squirt and wine spritzer.
I use to work at the squirt factory here in Glendale. It was a summer job right out of high school. There, we would separate and process grapefruit to create the concentrate for the carbonated pop. I learned to juggle while I was there and risked my life several times. Once I was ordered to go into a giant bin where a wall of fruit and gotten stuck. What you had to do is throw a grapefruit at the wall close up and hope that the wall would crumble and then quickly jump up to the wooden rafter beams before you were buried by a ton of yellow citrus fruit. The other time I was lowered by rope into one of the smoke stacks because the filters had become carbonized and flakes were falling into the mix below somehow. I went down into the stack with a hard hat and flash light to remove the metal scrubbers and then lowered back in to fit the replacements. It was a survival job and a day didn't go by where a mystery grapefruit would nail you in the face or head. So often I would go home with a black eye or headache. That became a cat and mouse activity because one would always suspect the one who got you and that meant vengeance and justice would be put into play to just keep yourself respect. So it was an endless battle of who dun it and your going to get some pay back when you least expect it bud. The hard work did earn a fine PA system for the band to play through.
So Michael while on earth you became a rock guitarist and played in a rock band?
Yes Ma Lord.
You drank, danced and participated in revelry and became somewhat of a prodigal.
Yezz Ma Lord.
You took wives and had several mistresses and brought children into the world.
Yes Ma Lord.
And now you want my forgiveness
Yes ma Lord... Shall I be crucified?
No I did that for you!
Thank you Ma Lord.
You may take a seat at the kiddy table in the back.
Yezzz ma Lord…
Weeeeeeeeeeeeeeeeeeee
Here's the Link to my Updated bloggers
Evolution of an Alien

Mystic Ramblingz