Mood:
Music:
PEACE! Already Is…
Message for the Day… remember to say grace or pray over you food; blessing it to provide health for the mind, body and soul. I received word that people have become so hurried with the speed of life and fast take out ordering that people are getting sick and fat. If you have become so busy and that you haven't even the memory to do so then ask to be reminded, you'll be surprised just as you are about to plug your pie hole...
ZeeArcTune
I have been deep in research about self hypnosis in response to my reading influenced by "The Secret" and "The Divine Matrix" to create better visualization techniques and to stimulate my mind into a dynamic participant in creating The New Reality as we move forward into the Age of Aquarius. Along the way found these clips.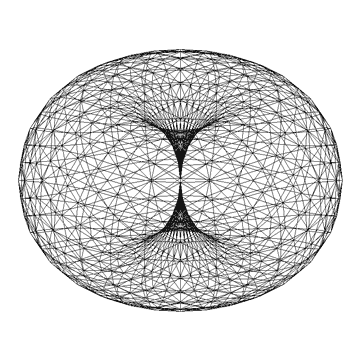 THE GOD CODE

Add to My Profile More Videos
During my study of Hypnotic Mind Programming Composition composure I came into a greater understanding of Binaural Tone Therapy and hear is a unique look at sound and its vibration effect on sand. I believe sound is another field that needs to be fully mastered for the betterment of Humanity. I believe we are on the threshold of beholding miraculous discovery and it will all be used for the Good of all. We are One and we are all connected within the Divine Matrix.
Resonance: Sound=Form

Add to My Profile More Videos

The air is ripe with imagination, inspiration and energy. Electrically charged, dynamic, arousing force that bodes well for creative initiative. If your goals are in alignment with the greater good, your actions will meet with success, but this can only happen if you assert yourself in a positive way. This is a good time to exercise leadership, because you can be strong now. But be forewarned: success turns to failure when strength turns to arrogance.

Believe in your dreams and persevere, and everything around you will flourish. Call upon creative power and let it work through you. Stay focused on your goals; do not let yourself be distracted, or you may lose the power available to you now. And remember that when taking action, success requires good timing.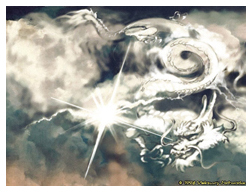 Hmmm perhaps my timings off when I read my I Ching. But then a gain this is my Shock Treatment and biting on the bit instead of the tongue is part of my healing. Worse could be written believe me…much worse which I have eluded for the sake of those not directly mentioned.
"Forgiveness; a concept, practiced by both parties?"…Michael
On ward…
LOVE SHALL PREVIAL
1 : to win mastery : TRIUMPH
2 : to be or become effective : SUCCEED
3 : to urge successfully *prevailed upon her to sing*
4 : to be frequent : PREDOMINATE
"I will be fruitful and multiply, in many shapes and forms!" …Michael
For now we shall go into prayer and cast many blessings. Have A Blessed summer!
So please stay Tuned… ZeeArcTune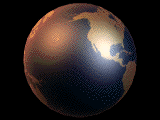 Who knows… the main point I think I'm trying to make is the power of Blessing ourselves and the use of visualizing white light.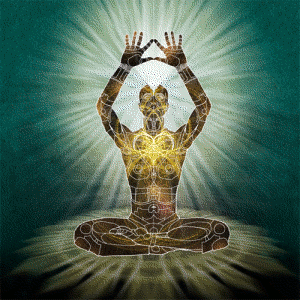 ALL IS FORGIVEN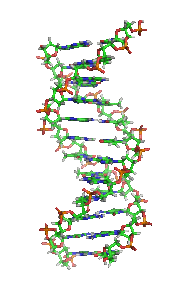 Links
Please Visit Contactz for Lots of Interesting Articles

Final Notes of Wizdom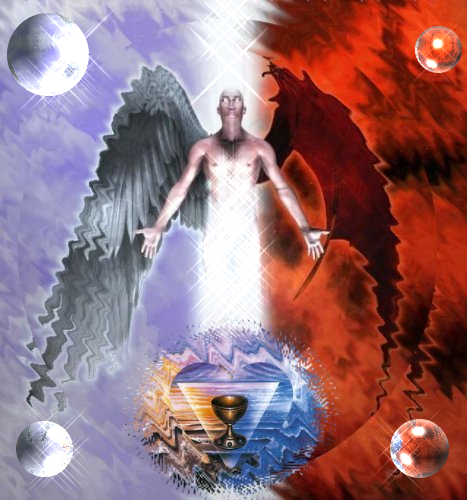 I am reminded of me ancient past on the Planet I left so many giptons ago.
B4 I crash landed upon this final oasis in this Galaxy that's slowly drifting through space in its spiral swirling case of Milky curds and way;
Destination, Demise; and eventual Collision with the Andromeda strain... eons from this point in time.
It will be such a beautiful merge... complete with fire works and starry eye's encircling our minds like little twetty bird halo's of crowny thorns spinning and churning out a new reality.
For now though I'm set to defining the Aquarian Age as we leave the Piscean one behind.
And that brings me to the plasticity of the Robotniks of our current affair with society and the masks we tend to ware in freakish despair. Oh the telomeres break off one by one as the sands of time flow through the fluke of the flask as we ask ourselves over and over...
"Is this all there is?"
Ahhh but to those who ask and wait and receive the answer; find that virtue is held in the very essence of the question and in it appears the reply of timeless wisdom.
Oh there is so much more!
For Eye and Ear shall understand the emotion to define deep within your chest... Imagine it; and when your curiosity leads you on only to find more; wonder in your wander. The vivid picture in your head shall receive the gifted answer before the finish of your breath.
Great Joy and Excitement! Woo Hoo
So where ought this power be?
In science fact n fiction of greasy little mechanisms?
Or in the organics of shells of fleshy pride?
I say...
It's in the Dream and Pure thought that occurs by the very pulse and oscillation of emotion that generates the manifesting of your vision in the blink of an eye!
PEACE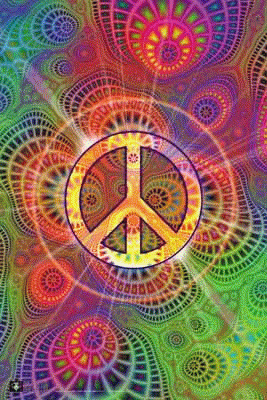 Thanks to all those who visit and leave me notes and a most special thanks to those of you who have prescibed for Treatment... Love Michael
9 Friends and Lovers.
you are deeply thought of dear zeelight and always connected through my heart. Wishing you a blessed moment as moments passes you by

Posted by 流水线:
Good!!!tomorrow is another day!
timer
装饰设计
装饰五金
五金装饰
all
流水线
operation
流水线
装饰设计
very good! The so-called
google排名
in layman's terms is
网站优化
These include
Google优化
网站建设
help
Google左侧排名
Lovers dream 。To foster good corporate branding to find
网络公司
。Currently
网站建设
are many companies ,
网页设计
standards are pretty good In particular,
网络推广
very mature technology
网站推广
and
google推广
these technologies are rapidly developing
SEO
has become the new darling of the internet age !Through
google优化
can get a good website
google左侧排名
natural rankings 。Another
Yahoo优化排名
百度优化
搜索引擎优化
money can not sell the ,
google左侧排名
google左侧排名
re
I flew by to say hi and hope all is well with you dear zeelight

Janeway, here.......
Just cruising by for now, but I'll be back to check all this out more thoroughly. Great stuff!!

Greetings michael zeelight
I enjoy every momennt of this post from the divine to the mothers day greeting and not forgetting the eye and ear, it was well put together and shows much talent and wisdom

keep up the knowledge dearheart