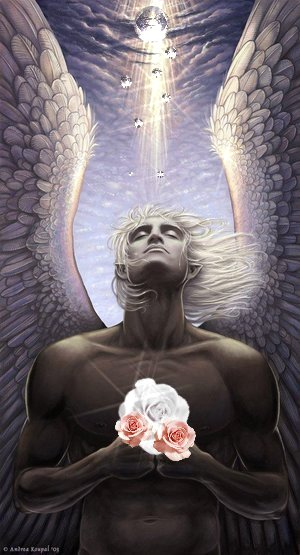 The Past Present and Future
The Past is History...The Future is a Mystery ~
This Moment is a Gift that's why it's called the Present...
(unknown Author)
They say everything happens for a reason. Cause and effect is in full season… lately.
Let go let God as my best friend Tim would often say as the pages of my life unfold. Somehow I've always taken the path less traveled, only to find sooner or later there would be a whole flock tagging along. To this day I can walk into any venue and find it empty only to have a huge crowd suddenly starts piling in. I always think wow it's a good thing I got here first as I slowly would blend in and fade away. I really liked the Sub pop version of in Bloom that I had up earlier but it stopped playing. Ironic oh well… life goes on.
I've been in my little one room studio recording new tracks most of my free time lately which is very little since I work 8 hours a day. I try and place a few tracks and complete a few edits in the mornings before I go to face the lions of free enterprise. The world is so tightly wound and then released like stretching a rubber band. You can see it all snap here and there and listen to the dilemmas and all the drama unfold at your local watering hole. Rising above it all and not falling victim to it has always been the most precarious balancing act. In the end all you have is yourself and the true one's that have gathered near your bedside as the local priest arrives and anoints your head and sends you packing into the next. When you come to grips with the present mortality and the concepts of eternity you will understand this little ramble. I myself had to cut many apron strings and face my demons at a very early age so clinging to this world has never been an issue as the mystery of it all was granted to me and the knowledge of all truth was placed deep within my essence. My faith in understanding it always presented dilemmas in others though as I was a bit shunned by those seeking answers and then the stark truth laid plainly upon the table often caused concern in those seeking council from me. So I have often held my hand close to my chest and played the bluff. I suppose everyone has to cunningly play their own hands dealt in life to survive until the devil tries to come take his due. Ha ha… bet your feeling a bit confused… Its ok you can fold!
Anyhow moving right along…
I mentioned earlier...
As we made our way to Germany we had various people guide and introduce us in a sort of friendly coaching fashion called sponsors. The torch was handed to some new person or persons as we made our way to each new destination. We settled firmly into the little duplex in the village of Stahl with the plastic furniture and musty smell from the water logged boxes pulled from the ship and ocean after the fire consumed our belongings, (you'll have to read an earlier issue to catch up.)
While searching for a new place to live, before we moved into the duplex in Stahl; we all went to visit a man who was to help us assimilate further into German culture within military life. Of course I was just along for the ride and not really understanding it all until after things unfolded and I later would gauge the happenings of the day. I was on a need to know basis and in those days you were always kept a bit in the dark by your parents and most things you didn't need to know. The lines of authority were firmly established and in my household you didn't cross the line or serious consequence would transpire across your posterior in rapid deployment and execution. No questions and no apology. Today kids seem to be even more inquisitive and much more demanding and push the envelope much harder in quite a cunning manner. I was never that smart, so later when I rebelled against the established status quo it was pure revelry without vision or recourse in my actions or a complete understanding to the consequence as a result. So I wound up suffering most of my life as some sort of strange prodigal son.
Sorry got off track… So we arrived in this German apartment building with all the design and décor of the time blending the past and the future. Within the complex, each flat had tiny court yards with neatly trimmed bushes and hanging plants along the completely smooth; wide concrete pathways, guided by rustic wrought iron gates painted flat black sturdy and yet intricate and delicate in Nordic concepts; well oiled that opened and closed with a silent glide. They had Fancy modern speaker intercoms and massive wooden doors blonde in color with very sleek mod looking door handles of brushed looking brass. We arrived after winding all about the quaint maze and my father pressed the button to the very unique looking intercom firmly planted into the wall of concrete trimmed by thick frosted glass etched with floral looking patterns in the corners next to the giant blonde double doors. The door popped open and inside was a sharp looking foray with a rather large walk in closet to the side filled with coats and rubber boots. The entry room had a fancy love couch and a modern painting of surrealistic art placed above it upon the bright pure white wall. The room was illuminated by natural light that filtered in through the glass in the walls. It was quite an impressive entrance and for a boy of my age to be consumed by the architecture and design of the place it had to be, and you'll just have to take my word for it. We were suddenly greeted by a middle aged man in jeans and sox young looking and chiseled in stature. The best I can come to describing him would be a slightly leaner looking Charleston Heston. He turned out to be a Captain and he said take off your shoes. Well I felt a bit uncomfortable about this. I liked to keep all my necessities in tact and that included my shoes, I didn't care how comfy this guy's place was. But he just stood there waiting as my mother leaned upon my Fathers arms to un-strap her heels. My sisters were not with us and I don't know where they were except that maybe they stayed at the Hotel. So I looked at the captain's sox and at my parents and at my shoes and proceeded to remove them to mingle among the foreign boots and shoes within the closet. So we walked into the man's home and it was filled with stuff like most homes. Dinning set kitchen set entertainment set up etc yup modern man with all his stuff. I sat politely on his couch and when all of a sudden my eyes locked upon the man's guitar. A solid white Stratocaster set up all pretty next to a shiny black amp. My eyes must have been bugging out of my head. I never saw a real electric guitar up close and just a few feet away. The captain stopped the quaint conversation and said have you ever heard an electric guitar before. I said no I haven't really. He got up and walked over to the guitar and amp plugged it in and turned it on and I stood right next to him as he began to play the instrument from a squatting knee position. He got lost in his work for a brief moment traveling up and down the fret board playing various styles strumming chords and playing little lead electric fills in between. I was grinning ear to ear and kept looking at everyone in the room like can you believe this magic. My little head turning to my parents and back to the captain and then eyes locking onto the machine that was alive in his hands. My hands went straight out like give me! And the captain just kept playing and my mother came over to try and subdue my enthusiasm a bit. The captain wanted to let me hold it but my mother held my shoulders and the man could see that it just wasn't the time to hand me the magic creature of creation. He did let me trace my fingers across the strings but it sounded quite awful as I did so. And he just smiled as the moment ended much too soon and he placed it back in the stand, turned off the amp and unplugged it. We all sat back down on the couch but I just kept staring at the instrument and eventually stood back up and nonchalantly wandered back over to be near pan that placed the desire and lit the fire in me to be one with that machine forever. My mother kept beckoning me, to come and sit back down but I disobeyed her. Just whistling and twirling the dangling lose end of my sock into the carpet with my hands in both pockets and my eyes firmly on the brilliant white Strat that sat there gleaming with those mirror chrome pickups and fancy looking body all sleek with crisp silver strings. I rudely interrupted the adults and demanded for the captain to play. He laughed, my Father smiled and my Mother frowned stating it was time for us to go. I sighed with an ahhh… and wanted to know when we would return. But the captain said he would soon be leaving Germany and heading back to the states that his tour had come to an end. So I never saw him or the beautiful white Strat again blazing through that shiny black amp. In fact I never held a guitar until my Mother surprised me with an acoustic guitar and summer lessons when we returned to the states 4 years later while living in New York.
We did assimilate quite nicely into German culture off the Air Force base and my love for music grew as I played our little suitcase phonograph player with 45 records I acquired through time from El Paso and Austin. Like Down in the Boon Docks, Dream Dream - Dream by the Everly Brothers, Honey Comb, and Frankie Valli.
I would reminisce of my Aunt Sheila dancing in her Go Go boots in my Grand Mothers living room back in Texas as we listened to Nancy Sinatra and Johnny Cash, Marty Robbins, and other rock hit singles together and how I would marry her when we came back from Germany.
The urge for music would come and go as I was influenced by all my surroundings and interests in science and nature as well. The world at that moment in time belonged just to me and I tried to stay in tune with it all.
"When the day is done and one has the courage to look back at the life that has transpired and if one doesn't turn into a pillar of salt then one knows that the karma created is worth its weight in gold. Nothing lasts forever in this realm; but the soul its self. The soul is made of Spirit and the Spirit is made of Love and Wisdom. Love is the total sum of all virtue; wisdom is comprised of knowing the definition of Love." ...Michael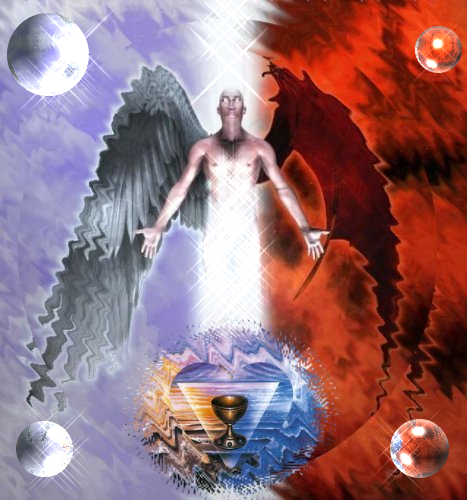 Current Update :
Recently was able to make contact and re~uknight with my Daughter Arielle. words can not express the joy of her return into my Life.
Again I thank Wendy for always thinking of me and prompting me to step couragously into the unknown with her positive and uplifting influence in my life.
So... for the moment it's back to the recording lab
Much Love Michael aka ZeeArcTune